By Leelan Farhan, M.I. candidate, Faculty of Information
Outside of someone's own field or specialty, the world of research can seem unreachable, its findings resembling jargon-filled secrets, but perhaps not for long. A new organization, Research2Reality (R2R), hopes to illuminate the cutting-edge research findings of Canadian scholars from a wide range of disciplines. Using short but engaging documentary-style clips, the R2R team showcases how Canadian research is making a difference in the world, both on a national and international scale.
Here at Re:THINK, we were fortunate enough to get some insight on the origins and future of the project from its founding partner, Prof. Molly Shoichet. Prof. Shoichet is a professor of chemical engineering & applied chemistry here at the University of Toronto, as well as holding many distinguished positions such as the NSERC Canada Research Chair in Tissue Engineering, the Order of Ontario, and was one of Canada's Top 40 under 40.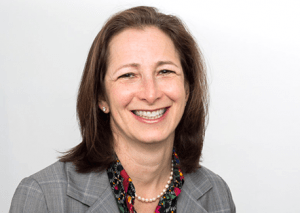 It is interesting that out of all the mediums one could use to present research findings, Prof. Shoichet heralds the power of film, calling it "the currency of today's youth" – her reason for teaming up with UofT alumnus and film producer, Mike Macmillan. Their goal is to engage the public with research through what Shoichet calls "a national social media campaign."
In addition to R2R's videos appealling to a wide audience, Prof. Shoichet notes their potential power as an innovation tool in the classroom. "[The videos] are a fantastic way to bring research into the classroom and a fantastic way to hear directly from world leading researchers about their research."
More notably, the R2R videos could be used to foster research interests and future work across disciplines. For example, a global health educator could bring in a sociological perspective on a topic via an R2R video, encouraging a more holistic approach.
Indeed, Prof. Shoichet has used these videos in her own classroom in a similar way. "The videos can also be used to demonstrate the breadth of an area or to introduce a new way of thinking. You can bring the world-leading expert into your classroom. In just 2 minutes, you can learn about a topic and why it is important. Then you can discuss this topic in greater detail in your class. Importantly, the Research2Reality videos are in a breadth of topics, from energy, environment, health to social sciences."
While currently Research2Reality is partnered with Canada's top universities from across the country, Prof. Shoichet explains that their future goal is to partner with the Federal government to help strengthen the project as a national campaign and provide them with the necessary resources to "effectively shine a spotlight on innovative research."
Whether R2R videos are used inside or outside the classroom, there is no doubt that these short, informative clips spark many teachable and inspiring moments across Canada.
See which videos are best for you at Research2Reality and join Research2Reality on twitter @r2rnow or on Facebook r2rnow.
Read a CTSI blog post on the R2R site: When the Teacher Becomes the Student